Health and Wellness Classes
Dr. Kendra Brough at Towne Centre Chiropractic Clinic has the community's overall health in mind. Dr. Brough offers complimentary health and wellness classes to educate patients and her community on a variety of health matters on site and in the community of Cambridge.
If you would like more information, please contact us at 519.653.3022 or email us at [email protected]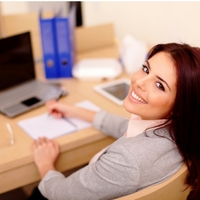 Stay Fit While You Sit Wellness Class
So many working people today have jobs that require them to sit for long periods of time. Prolonged sitting is not healthy, but do you know what to do to Stay Fit While You Sit? Come to this session to learn techniques that will keep you in top-notch condition while you sit.